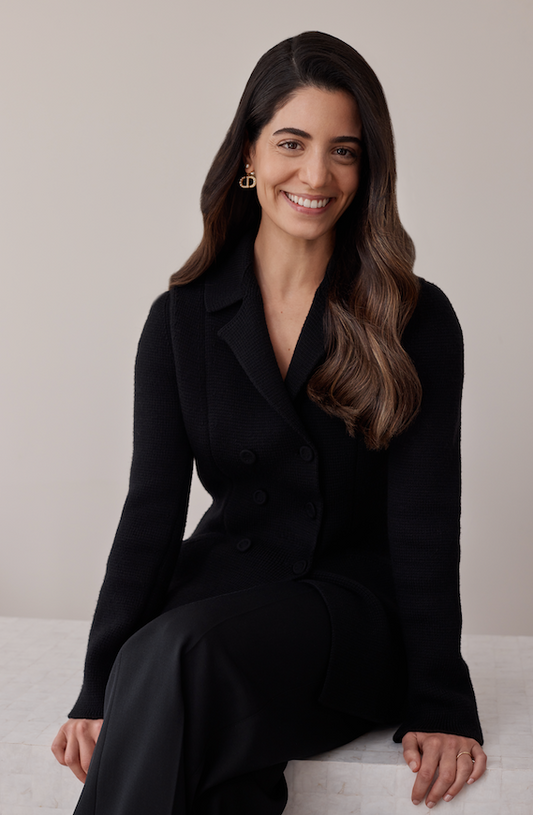 DIANDRA Founder
Diandra specialises in glowing skin, working to honour and nurture natural beauty. With over 14 years of experience in Beauty Therapy and a Diploma in Dermal Science, she has developed a relaxing approach backed by knowledge to create her own mastery of skin care treatments. Diandra's qualification in Dermal Therapy has given her extensive training in skin anatomy, skin physiology, skin conditions and cosmetic chemistry. Diandra has been trained to treat skin through a variety of advanced treatments. Her space has a warm and fun energy, she prides herself on delivering honest advice and beautiful touch.
In 2022 Diandra was proudly appointed as the new local skincare expert for the House of Dior in Australia.
VICTORIA

Senior Skin Therapist

Victoria is known for exceptional client care and beautiful touch, her facials are pure heaven.

Victoria has been treating skin for over 10 years and brings a calm energy to the clinic and her clientele.

You can secure treatments with Victoria: Monday, Wednesday and One Saturday per month.

ILONA

Senior Skin Therapist

Ilona brings decades of knowledge and wisdom to the team. Her facials will send you into a state of deep relaxation. Ilona has a passion for treating skin holistically and loves to pass on this knowledge to her loyal clientele.

You can secure treatments with Ilona on Tuesdays.

GEMILLE

Senior Skin therapist

With over a decade of industry experience in some of Sydney's best clinics, Gemille brings a wealth of knowledge to the team. Gemille has a fun bubbly energy and makes all her loyal clients feel like family. Her facials are meticulous, intentional and deeply relaxing.

You can secure treatments with Gemille: Thursday, Friday and Saturday.